Products
Actuators
Burner Controllers
Combustion Air Fans
Digital Test Equipment
Gas Filters
Gas Detection
Gas Meters
Gas Metering Communication & Data Collection
Heat Exchangers
Industrial Burners
Package Burners
Gas Pressure Regulators
Gas Safety Shut Off Systems
PLEXOR Wigersma & Sikkema
Pressure Switches
Valves
Other Products
Systronik

SYSTRONIK GmbH was established in September 1987 and was formed out of a merger between two engineering firms. Our knowledge, innovation, actual technology and a continuous development of our company guarantee high-quality standard. SYSTRONIK GmbH specialised itself in development, construction and production of combustion gas analysers. Our products are used for examination, setting and maintenance of oil, gas and solid fuel in heating systems. SYSTRONIK`s current product line includes not only exhaust-gas analysers, but several high-precision measuring instruments for demanding applications in commerce and industry. We are driven by technical innovation, a feature that is the essential characteristic of our products in the international scene.
Systronik Products We Supply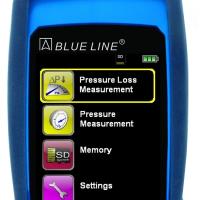 Systronik S4600 ST Pressure Measuring Manometer
The series `S4600 ST` pressure measuring instruments are ideal for measurem...
Have you got a question?
Phone us on (03) 9763 6335 or send a message...
Complete and send the enquiry form below and we'll get back to you ASAP