Products
Actuators
Burner Controllers
Combustion Air Fans
Digital Test Equipment
Gas Filters
Gas Detection
Gas Meters
Gas Metering Communication & Data Collection
Heat Exchangers
Industrial Burners
Package Burners
Gas Pressure Regulators
Gas Safety Shut Off Systems
PLEXOR Wigersma & Sikkema
Pressure Switches
Valves
Other Products
BW Technologies GasAlert Extreme Single Gas Detector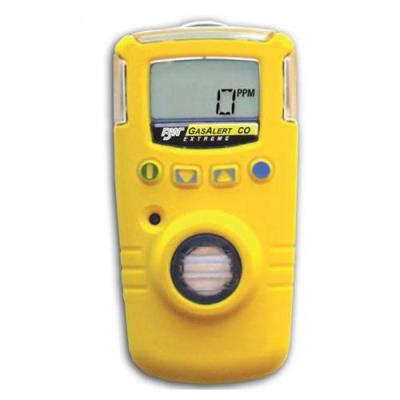 Long Term Solution
Designed with durability and comfort in mind, the GasAlert Extreme reliably monitors for any single gas hazard within its wide range of available toxic gas models. With easy on/off operation, this single gas detector offers extended longevity with a two year field-replaceable battery and sensor.
Hydrogen Sulfide (H2S)
Carbon Monoxide (CO)
Oxygen (O2)
Sulfur Dioxide (SO2)
Ammonia (NH3)
Phosphine (PH3)
Chlorine (CI2)
Chlorine Dioxide (ClO2)
Nitric Oxide (NO)
Nitrogen Dioxide (NO2)
Hydrogen Cyanide (HCN)
Ethylene Oxide (ETO)
Ozone (O3)
Have you got a question?
Phone us on (03) 9763 6335 or send a message...
Complete and send the enquiry form below and we'll get back to you ASAP