Products
Actuators
Burner Controllers
Combustion Air Fans
Digital Test Equipment
Gas Filters
Gas Detection
Gas Meters
Gas Metering Communication & Data Collection
Heat Exchangers
Industrial Burners
Package Burners
Gas Pressure Regulators
Gas Safety Shut Off Systems
PLEXOR Wigersma & Sikkema
Pressure Switches
Valves
Other Products
BW Technologies GasAlert Quattro Multi Gas Detector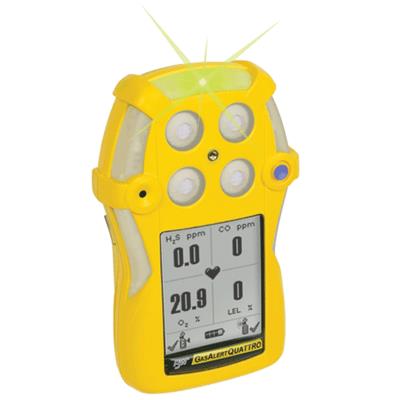 Visual auditing, easy compliance
Rugged and reliable, the GasAlertQuattro four-gas detector combines a comprehensive range of features with simple one-button operation. With flexible power options, the GasAlertQuattro is always ready. The graphic LCD displays easy to identify icons that indicate operational information, such as bump test and calibration status for simplified onsite auditing. IntelliFlash provides continuous visual confirmation of detector operation and compliance. Suited to a wide range of industrial applications including confined space entry, the GasAlertQuattro is fully compatible with BW Technologies by Honeywell's MicroDock II automatic test and calibration system.
Combustible (%LEL)
Oxygen (O2)
Hydrogen Sulfide (H2S)
Carbon Monoxide (CO)
More Photos
Have you got a question?
Phone us on (03) 9763 6335 or send a message...
Complete and send the enquiry form below and we'll get back to you ASAP