Products
Actuators
Burner Controllers
Combustion Air Fans
Digital Test Equipment
Gas Filters
Gas Detection
Gas Meters
Gas Metering Communication & Data Collection
Heat Exchangers
Industrial Burners
Package Burners
Gas Pressure Regulators
Gas Safety Shut Off Systems
PLEXOR Wigersma & Sikkema
Pressure Switches
Valves
Other Products
Eclipse FlueFire Burner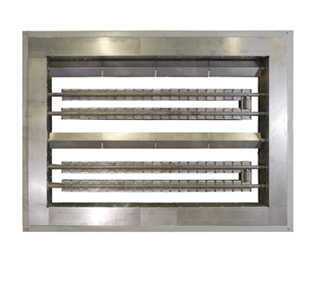 The Eclipse FlueFire has become an industry standard for supplemental firing in cogeneration and combined-cycle installations. FlueFire is an in-duct burner which can be located directly in the exhaust gases between the turbine and waste heat boiler. The burner is also suitable for fresh air operation or incineration applications.
The FlueFire optimizes the system efficiency as it takes its oxygen requirement from the turbine exhaust gases. The burner can function with inlet temperatures up to 700°C and outlet temperatures up to 1,200°C. FlueFire is a proven performer in dozens of successful installations around the world.
More Photos
Have you got a question?
Phone us on (03) 9763 6335 or send a message...
Complete and send the enquiry form below and we'll get back to you ASAP