Products
Actuators
Burner Controllers
Combustion Air Fans
Digital Test Equipment
Gas Filters
Gas Detection
Gas Meters
Gas Metering Communication & Data Collection
Heat Exchangers
Industrial Burners
Package Burners
Gas Pressure Regulators
Gas Safety Shut Off Systems
PLEXOR Wigersma & Sikkema
Pressure Switches
Valves
Other Products
Eclipse InciniFume Duct Burner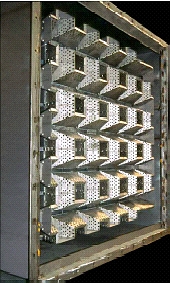 The InciniFume is an in-duct burner, originally developed by Eclipse for supplemental firing in power generation applications. The burner uses the oxygen within the exhaust flow to complete the combustion process. The short flame and uniform temperature distribution make it ideal for a variety of industrial processes requiring large heat inputs and high outlet temperatures. The design provides stable operation and clean combustion with a wide range of velocities, inputs and fuels. The InciniFume burner is modular in design and is assembled in straight sections, tee sections and crosses to produce nearly any configuration required.
Have you got a question?
Phone us on (03) 9763 6335 or send a message...
Complete and send the enquiry form below and we'll get back to you ASAP