Products
Actuators
Burner Controllers
Combustion Air Fans
Digital Test Equipment
Gas Filters
Gas Detection
Gas Meters
Gas Metering Communication & Data Collection
Heat Exchangers
Industrial Burners
Package Burners
Gas Pressure Regulators
Gas Safety Shut Off Systems
PLEXOR Wigersma & Sikkema
Pressure Switches
Valves
Other Products
Hauck MCOV Micro-Cam Oil Valve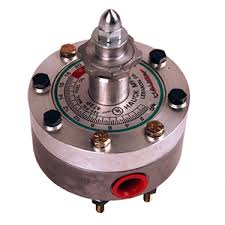 The Hauck Micro-Cam Oil Valve (MCOV) is designed to provide positive, accurate, graduated control of fuel liquid flow to any type of burner. Flow control may be either manual or automatic. A large indicator dial provides a greater range of individual precision settings. This valve is specifically engineered to handle small to large oil capacities. B and F valves are UL listed for
assured quality.
The Hauck MCOV is intended for flow control; it is not designed to replace a shutoff valve. For tight shutoff, a ball type or solenoid shutoff valve must be provided in the fuel supply line. These valves will successfully and efficiently handle any grade of fuel oil, even heavy fuel oils when preheated to the proper viscosity and flow characteristics. Valves are specially designed to reduce erosion from oil particulates. Liquid propane valves are also available.
Have you got a question?
Phone us on (03) 9763 6335 or send a message...
Complete and send the enquiry form below and we'll get back to you ASAP