Products
Actuators
Burner Controllers
Combustion Air Fans
Digital Test Equipment
Gas Filters
Gas Detection
Gas Meters
Gas Metering Communication & Data Collection
Heat Exchangers
Industrial Burners
Package Burners
Gas Pressure Regulators
Gas Safety Shut Off Systems
PLEXOR Wigersma & Sikkema
Pressure Switches
Valves
Other Products
Honeywell ControLink R7999 Fuel Air Ratio Controller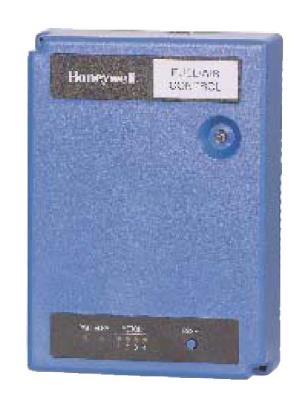 The R7999 ControLinks. Controller uses the latest microprocessor-based technology to simultaneously control up to four actuators. The device, when used with the ML7999 Universal Parallel Positioning Actuators, represents a value-added replacement of mechanical cam and linkage assembly controlling the relationship between fuel, airflow and flue gas recirculation (if used) on a power burner. The Honeywell ControLinks. System consists of the R7999 ControLinks. Controller, Q7999 Universal Subbase and ZM7999 commissioning software. The R7999, with one communications port, provides communications capabilities similar to those found in the 7800 SERIES controls.
Have you got a question?
Phone us on (03) 9763 6335 or send a message...
Complete and send the enquiry form below and we'll get back to you ASAP