Products
Actuators
Burner Controllers
Combustion Air Fans
Digital Test Equipment
Gas Filters
Gas Detection
Gas Meters
Gas Metering Communication & Data Collection
Heat Exchangers
Industrial Burners
Package Burners
Gas Pressure Regulators
Gas Safety Shut Off Systems
PLEXOR Wigersma & Sikkema
Pressure Switches
Valves
Other Products
International Gas Detectors (IGD) TOC-30 Gas Leak Detector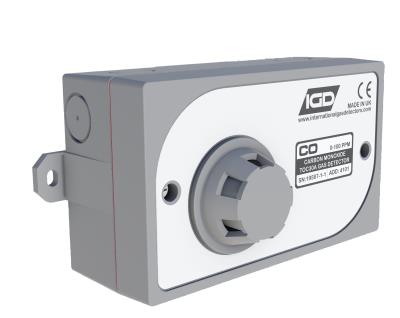 TOC-30 Series Safe Area Gas Detector's from IGD are available as both legacy Analogue 4-20mA gas detectors and modern addressable versions. This series of Safe Area Gas Detectors are manufactured in rugged ABS housings which provide a number of advantages. Sealing is moulded in as part of the housing with detector and electronics in separated compartments. The detector is protected by a unique labyrinth arrangement which provides both dust and splash protection.
Additionally IGD's TOC-30 fixed gas detection for Oxygen feature 5 year life polymer cells. These cells have an extended service life over legacy lead based cells. Our longest in-service units to date have been in operation for over 8 years providing enhanced protection whilst saving operating costs.
Have you got a question?
Phone us on (03) 9763 6335 or send a message...
Complete and send the enquiry form below and we'll get back to you ASAP