Products
Actuators
Burner Controllers
Combustion Air Fans
Digital Test Equipment
Gas Filters
Gas Detection
Gas Meters
Gas Metering Communication & Data Collection
Heat Exchangers
Industrial Burners
Package Burners
Gas Pressure Regulators
Gas Safety Shut Off Systems
PLEXOR Wigersma & Sikkema
Pressure Switches
Valves
Other Products
Riello PRESS G Series Package Light Oil Burner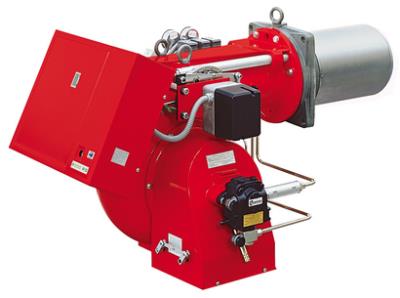 The PRESS G series of burners covers a firing range from 107 to 1660 kW and they have been designed for use in civil
installations and industrial applications. Operation is two stage, the burners are fitted with a microprocessor-based burner safety control box which supplies indication of operation and diagnosis of fault cause. The combustion head, that can be set on the basis of required output, allows optimal performance ensuring good combustion and reducing fuel consumption. The main feature of these burners is their reliability due to a simple and strong construction, that permits operation without particular maintenance intervention.
Have you got a question?
Phone us on (03) 9763 6335 or send a message...
Complete and send the enquiry form below and we'll get back to you ASAP