Products
Actuators
Burner Controllers
Combustion Air Fans
Digital Test Equipment
Gas Filters
Gas Detection
Gas Meters
Gas Metering Communication & Data Collection
Heat Exchangers
Industrial Burners
Package Burners
Gas Pressure Regulators
Gas Safety Shut Off Systems
PLEXOR Wigersma & Sikkema
Pressure Switches
Valves
Other Products
Systronik CAPBs Interchangeable Sensor Unit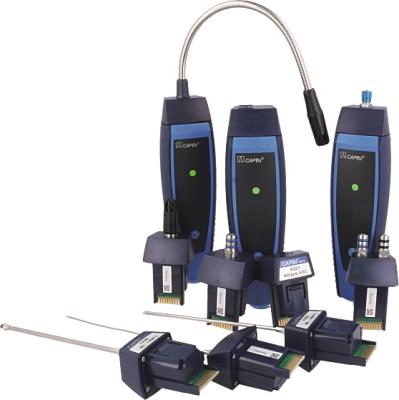 The name CAPBs® stands for "capabilities" to denote the outstanding, versatile features of this line of products. CAPBs® can be used to extend the BlueLine measuring instruments by the measured variable provided by the CAPBs®.
The SYSTRONIK CAPBs® constitute a modular system consisting of the universal base handle CAPBs® STm and an application-specific sensor module CAPBs® sens for a wide variety of measured variables such as pressure, temperature, humidity. The base handle can be combined with any sensor module to form a complete CAPBs® measuring unit.
The measured values are transferred via Bluetooth® technology. The BlueLine measuring instrument or the EuroSoft live app on your smartphone or tablet display, evaluate and log the measured values.
Watch Video
Have you got a question?
Phone us on (03) 9763 6335 or send a message...
Complete and send the enquiry form below and we'll get back to you ASAP