Products
Actuators
Burner Controllers
Combustion Air Fans
Digital Test Equipment
Gas Filters
Gas Detection
Gas Meters
Gas Metering Communication & Data Collection
Heat Exchangers
Industrial Burners
Package Burners
Gas Pressure Regulators
Gas Safety Shut Off Systems
PLEXOR Wigersma & Sikkema
Pressure Switches
Valves
Other Products
TPI A771 Carbon Monoxide Adaptor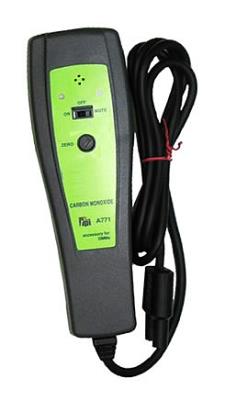 A771 Carbon Monoxide Adapter
Designed to work with Multimeters to measure ambient air CO
> Built-in alarm is preset to 30ppm. Setting can be set by user.
> Use with any Mulitmeter with minimum 2 ½ digit LCD, 2 or 4Volt DC range and 10M Ohm or greater input impedance.
> Detect CO levels from 0-1999 ppm, with resolution as low as 0.1 ppm and ±5% of reading accuracy.
> Soft pouch included
Have you got a question?
Phone us on (03) 9763 6335 or send a message...
Complete and send the enquiry form below and we'll get back to you ASAP